5/24/17 It has been a strange year.  Crappies still haven't made a full on run yet and fishing continues to be tough.  We see sporadic times of great fishing, mixed with hours of slowness.  Many of the fish that are being caught still have tight eggs, meaning they aren't ready to move in at Hammond/Tioga.  In small pockets of warmer water, anglers have done ok, finding a few fish spawning, but most of the week, anglers have been finding most fish out deeper.  We keep saying 'any day now' and it seems every time the fish start to cooperate, the weather takes a turn.  On the plus side, most noted that despite catching fewer crappies, they have been mostly big ones in the 10-14 inch range.  Even a few 16" were reported!  Expect mixed results with the crappies.  Perch and bluegills have been more cooperative on all the lakes.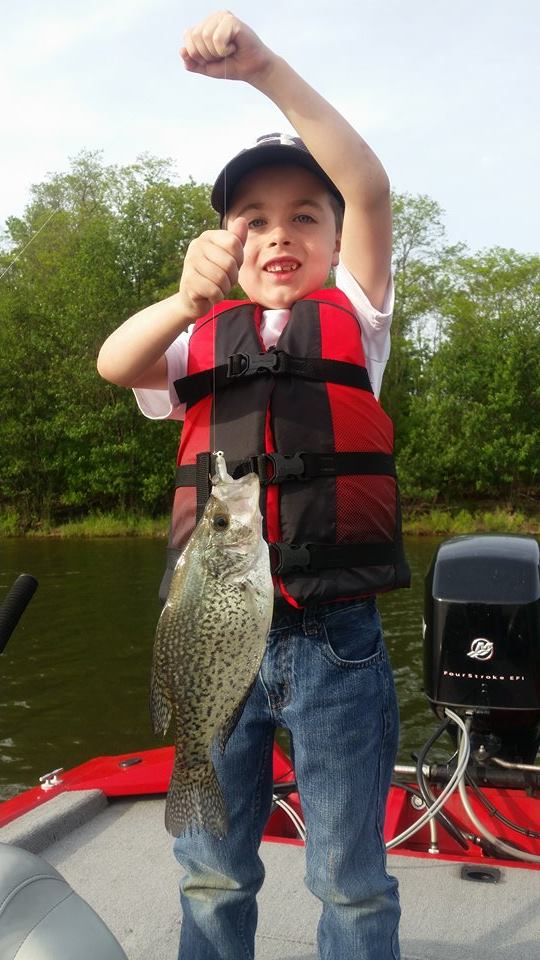 Out on Pine Creek, the fishing has been very good.  There is a lot of fish left and it was restocked again this week.  Fly hatches have been good with anglers seeing March Browns, sulphurs, cahills, BWOs, and a handful of brown and green drakes.  live bait fishermen are catching fish on wax worms, butterworms, and live minnows.  Various spinners and spoons are working too.  A few noted that Yo Zuri pinn minnows and small rapala floaters worked well too in natural colors.
Hamilton continues to fish well. Trout are being caught on live minnows, powerbait, roostertails, Kastmasters, and Thomas Spoons.  
Tioga and Cowanesque Rivers are fishing well for smallmouth and walleye.   live shiners, fatheads, small swimbaits, curly tail grubs, and nightcrawlers are all working well.  The best bite has been at daybreak and again in the evening, though they are catching some throughout the day too.  Check out this 32" GIANT from yesterday!